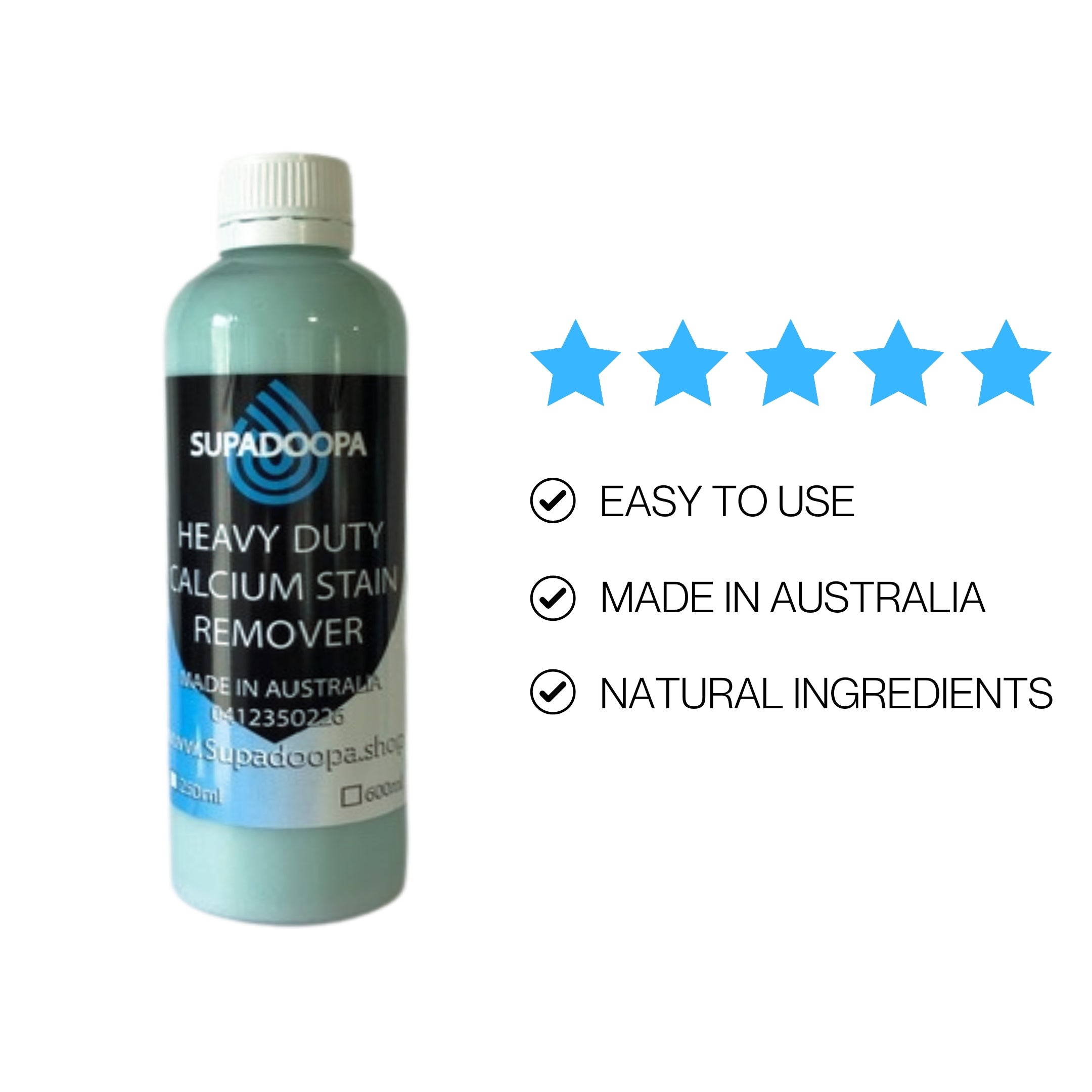 About us
Since 2014, I've been running a business specializing in shower screen replacement and maintenance. Over the years, I've witnessed a significant demand for screen replacements due to the persistent challenge of keeping glass clean. Many customers have struggled to find effective solutions for removing soap scum and calcium buildup from their shower screens, despite trying various products available in Australia, the USA, and the UK.

With my extensive background in chemistry spanning four decades, I embarked on a mission to test and create the ultimate hard water stain remover. Utilizing the vast supply of stained glass panels from removed screens, I developed my unique formula. This innovation led to the creation of my own product, which gained tremendous success during its initial trial phase, selling over 4,200 liters.

This success story paved the way for Supadoopa, a trusted supplier of glass cleaning solutions in Australia, providing thousands of liters annually to satisfied customers.
Shop now